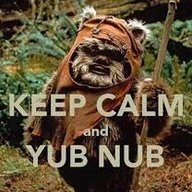 Jul 29, 2017
2,129
8,216
900
RSI Handle
The Kraken has docking ports on the sides. We can infinitely link them together and make a battle fortress
If we connect enough of them together, we could make a SC version of the Death Star. "TEST Star 1, is a fully functional beer distributor. Prepare the ultimate keg-a-rator & engage planetary intoxication at will."
Oooh, or a landing pad long enough for a Bengal! That'd be one way to get large ships on those medium pads.
Why stop with a Bengal? Lets carry a station!
Yes! We can "Borrow" Olisar!
IF we should happen to "Borrow" Port Olisar, only those players that weren't actively playing during 3.0 - 3.5 will probably care. The rest of us would be like, "It's missing?" then search our pockets for it.