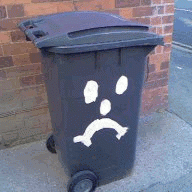 Jan 5, 2016
5,273
21,091
1,525
RSI Handle
Since 3.0 it is quiet, no regular missions available anymore. I think that the biggest party I ever managed solo was 8 people.
I think the "Your system does not have enough physical memory free you have 5.6GB we recommend 8GB" may have killed a lot of perseverance - You crash out of a PU session, but instead of trying again just say to yourself "Ah, I was warned I didn't have enough RAM, i'll have to save up and wait until I can get hold of enough."
Poof: numbers logging in go through the floor. Hasn't stopped me from retrying whenever a session crashes because i'm bloody minded but I did notice on Fortnightly Frontier Aeloy mentioned she was not able to play because of the note saying there was not enough RAM so I think that may be putting a bunch of participants off...
Last edited: