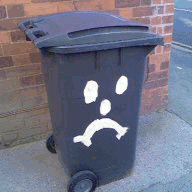 Jan 5, 2016
7,483
29,278
2,025
RSI Handle
COVID Catharsis Corner - Reports from around the world from today Wednesday 22nd of July:

- US: Number of daily deaths passes 1,000 for the first time since the beginning of June.

- World: Confirmed total cases rise to over 15 million, we hit 14 million on Saturday - that's 1 million in just 4 or 5 days.

- World: World Health Organization raises its concerns stating that although the Americas are still the central hot-spot, Southern Europe and Africa are beginning to catch up, Africa just passing 750,000 confirmed cases.

- Australia: Worst day yet as cases rise by 500, mostly in Melbourne.

- US: President Trump commits hugest turnaround in the history of anything capable of rotating, and urges public to wear masks. No matter how or why, this new precautionary angle is most welcome.

- Nepal: Lockdown officially ends after four months.

- Sweden: Officials expect another 3000 deaths.

- World: Police seize over $40 million worth of fake COVID testing kits across 77 countries since December.

- India: Historic Hindu Amarnath Yatra pilgrimage cancelled for first time ever amid spike in cases.