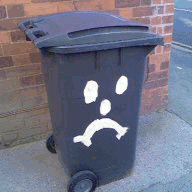 Jan 5, 2016
8,130
31,395
2,025
RSI Handle
Around 7 months, that's actually not too bad. That conclusion may or may not be true, scientists are trying to figure this out. You can't do a standard antibody test for immunity to many viral infections and expect to find antibodies a long time after the infection. They have a limited "shelf life". Fortunately there is a type of T-Lymphocyte generically called Memory T cells that remember the pathogen, and respond to it by restarting the production of another kind of T cell that can produce the antibodies. ... that's the shortest explanation of that on the planet... What we don't know is how long that process can go on for. For flu for example, it's less than a year. For the "common cold" it's far shorter (and the pathogen is often a coronavirus.) Or it can last the rest of your life. My money is not going with lifetime protection with this one, it's a coronavirus.
Great info, thank you Vavrik

We'll have to keep an eye on that MP and see if they go off sick again when the second wave reaches London.