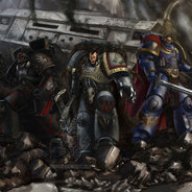 Apr 9, 2017
46
169
160
RSI Handle
Is this inability to play games some kind of depression or how can one explain this strange behaviour (at least looking to myself, its strange)?
Personnally , it happened since a while now. But I want to play something that can fulfill me , something i can feel attached for. When not finding it , i don't have much hope for the next ones.
Knowing what's gonna happen doesn't help for single player games.
Multiplayer games doesn't give me anymore a "bond" which i can rely on to others players. Some kind of solidarity. Social fear and anxiety adds difficulty to find it , losing it leaves you empty , seeing that it will break makes me want to go back to the past where it was solid.
Sorry if you don't understand , i just can't find the right words to describe it