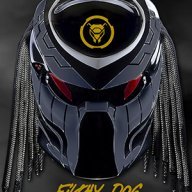 Jan 13, 2016
721
2,102
2,660
RSI Handle
It seems many of us have had it rough through our lifes...
Sadly I'm no exception...
Here's a short cut of things i have experienced.
When i was 2.5-3 years old i lost my Dad (1980). I don't know to much about him, i only have a few pictures of him...
I got bullied at many occasions through my younger years...
At the age of 17 (1995) i lost my Mother due to cerebral haemorrhage (hope thats the right word for it)
I managed to finish school but my grades were far from the best... I lost the will to do anything...
I had many rough years after that...
The best time of my life was when my son was born 2010.
I was working in our neighbor country Norway at the time. And after many years of hard work and a bad relationship at home i "hit the wall"
I was diagnosed in October 2014 with beening "burned out" (I still am to this day).
And as a cherry on top of that my son's mother thought it was a good idea to cheat on me on Christmas day the same year.
I'll put an end there... There's more but i don't feel like sharing it...
I've had my share of depression throug my life... It's been rough.
But im glad i have managed to make a few right choices in life...
When it comes to gaming i recognise many of the things the OP (
Murderer
) has written.
Staring at the games and no one seems fun anymore happens now and then...
I agree with CosmicTrader "We are all with you."
Well that's about it i think...