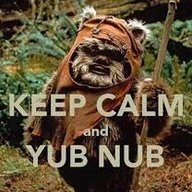 Jul 29, 2017
1,783
7,138
900
RSI Handle
But... Guns are good. Even the poll is 71% to 29% in favor.

It has been stated so many times before Guns are not the problem, people are the problem. So remove people from the problem. Automate the guns and make sure everyone is aware of what triggers them and ta-daa! Peace in our time.

The only issue I could see is suicide by turret, where people wishing to end their lives intentionally activate them by acting in a way that would cause them to fire, however the US and places with other armed police forces already have "suicide by cop" so I would not expect the rate of instances to be much higher than at present with law inforcement.

I think this is the answer.

In Gun We Trust.
There is only 1 potential flaw with this. There will have to be a way for the weapon to be periodically cleaned & restocked with ammunition or it will eventually either run out of ammo or blow itself apart due to dealing with enough things triggering its activation.