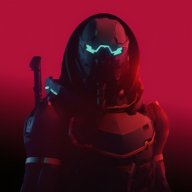 Jun 3, 2016
4,501
13,372
2,850
RSI Handle
I genuinely don't care what happened in the animation.
I'd reccomed you read the books by Timothy Zahn, the creator of Thrawn. They are The one and only definitive continuation of the original trilogy and really worth your time.
Rebels was written by Filoni and Lucas. It has whatever authority anything Star Wars can.
So how did you get such an indefatigable image in your mind about Thrawn? From the cover of a paperback? Those blue guys all look the same to me.
If you don't watch Rebels you'll never understand the details of the timeline you were pointing out. They all make sense.