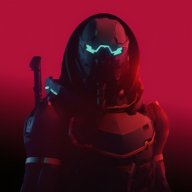 Jun 3, 2016
4,501
13,372
2,850
RSI Handle
Filoni is a hack that doesn't understand the source material, doesn't understand the audience and doesn't understand how to entertain. He has retconned things he didn't need to retcon except to stroke his own ego.
For example, why change Ahsoka's back story?
Filoni is George Lucas' Padawan learner. They have been seated side by side for more than a decade so George can pass his legacy on to someone he trusts. They wrote Clone Troopers, Rebels and Ahsoka together, seated right fucking next to each other. George and Dave are the source for Ahsoka, but primarily Dave is given the credit for her creation.
So much for your analysis. This is why I am recommending Preparation H over posting on this topic. If you don't believe the Source is faithfully representing the Source, there's little discussion gonna change your mind.
View: https://youtu.be/pEHPxvgsFis?si=E2JEXfYln38kBYFg
Last edited: